Enectiva - Online energy monitoring
Enectiva is an online energy monitoring software product developed by the Enerfis company on the grounds of know-how we have managed to gain directly in the field during energy optimization of various types of buildings. With energy meters that have output interface and together with our M2M Hardware, you can create a sophisticated energy data network that will work for you.

Enectiva is a web energy management system with facility management features. It may be operated even as a separate server of your company in case you need to administer a larger portfolio of buildings.
Main Benefits
Energy is under your control at all times
Detects wasting and motivates saving
Automatic reports and critical situation alerts
Detailed statistics of key indicators
What you get: Effective use of energies in various types of buildings
Suitable for:
Building owners
Property management
Facility management
Asset management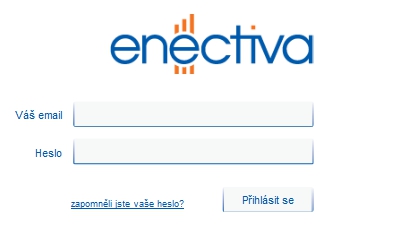 Enectiva respects the most recent trends in IT system development. Simplicity ensures quick familiarity with the system. Accessibility, which makes Enectiva anytime and from anywhere and easy dissemination. One of the main benefits of Enectiva is its license system – the licenses apply to the building and the number of meters being read. The number of users is unlimited within a license, which enables building owners and managers to use the system in a broad range of ways. You can have your tenants access the Enectiva system and let them see their energy consumption online. No more awkward heaps of papers in dust-covered archives, no more tables and charts. Instead, we offer a simple, intuitive application, accessible anytime, anywhere.

You can either have your technicians enter the data from readings in the system, or let Enectiva handle the procedure with the system of remote reading. The system will take care of everything. All energy management features are available here.

You and your property management can constantly keep track of the development of consumption. You will also be able to compare individual buildings within the portfolio to one another or keep an eye on the proportions of individual energy types in the overall consumption. All this information is necessary for the detection of areas most suitable for adjustments aiming at the reduction of financial expenses.
Your tenants will be able to watch their consumption online, which will motivate them to behave economically. Forget about unpleasant surprises when you are paying for energies. In Enectiva, you may very easily set up automatic reports, as well as critical situation alerts.
Enectiva will help you get rid of a large part of your everyday working routine. You will save time you can use for what is really important – running your business. It is the software application also suitable for support during building certification processes when you need to monitor and report your energy consumptions.