PARTNER ENERGY PROGRAM
The Enectiva Affiliate Program enables our trained partners to generate revenue from Enectivy licenses, unique software applications to support energy management, tracking, measuring, and evaluating energy consumption across different types of properties.

Becoming our partner is very simple. Just fill out the contact form at http://enectiva.cz/en/partner, and we will address you later on the terms of cooperation. Another way to join the affiliate program is by e-mail to info@enectiva.cz or by calling +420 222 766 950. We will provide our partners with all available information and all the professional training. The Affiliate Program not only applies to the sale of licenses, but also to the sale of server solutions for energy management based on the Enectiva platform.
Sample from Enectiva: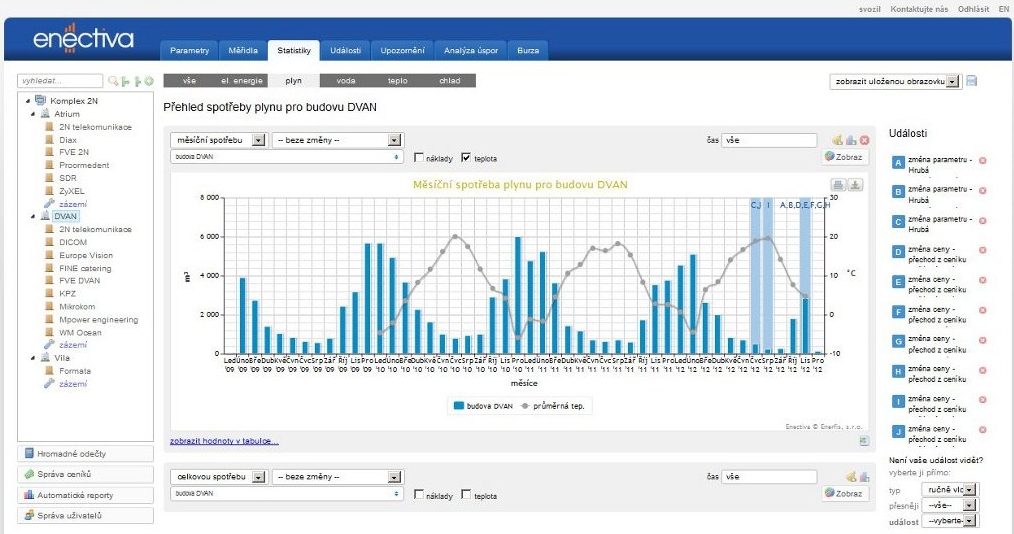 The main benefits of the program:
Adding the portfolio to an attractive product
Increase your company's profits
Differentiation in the market
New know-how
Participate in application development
Promotional promotional materials
Participation in trainings and meetings with other partners
 What you get: Effective collaboration with Enerfis on the Enectiva project
Partner reseller profile:
After training, he is able to sell Enectiva licenses

He is interested in long-term cooperation with Enerfis
Installing Partner Profile:
He has experience with IT technologies and installation of measuring techniques.

He is interested in long-term cooperation with Enerfis
The Enectiva Affiliate Program currently offers two possibilities of cooperation, namely direct sale of licenses and an affiliate program.
For direct sales of licenses it is possible to become one of two types of partners.
Reseller: These partners search for their clients and receive a financial commission from the sale of licenses. In addition, it is also entitled to marketing support and materials in the form of logos or printed leaflets, website texts, business and technical training at a discount, as well as access to the Enectiva showroom. Last but not least, the ability to subscribe to news and be featured on the Enerfis or Enectiva website as a project partner.
Installer: The installer not only sells licenses as a reseller but is professionally qualified to implement smart-metering systems. From the design of measuring networks and individual data elements through their installation to subsequent commissioning.