About us
Enerfis s.r.o. was founded in 2011 and from the very beginning its focus was primarily on the effective use of energy. We understand the efficiency of use of energy resources as a key to the success of our customers we are able to help with. Our clientele consists of developers, building owners, or companies engaged in property management, facility management, asset management, or companies that wish to optimize their internal processes with regard to the minimization of energy demands.

Over time, we have complemented the portfolio of our services with activities from other fields as well, including the Breeam, LEED and SBToolCZ building certifications, improvement of interior microclimate, or implementation of smart-metering systems. In our projects, we use modern technologies and methods so that we are able to satisfy even the most demanding clients, whose satisfaction we understand as a key parameter of our success. Besides other projects, we have also used this approach in the development of our own application, www.enectiva.cz, which is used by our customers as a modern tool for energy management.
Our goal is to provide our customers with quality and sustainable technical solutions with value and functionality exceeding the normally expected standards. To do this, we helped by our creativity, experience, and courage to try new.
Our vision
We are concerned that our customers always have the best, that is why we work together with them, to provide sustainable technical solutions that exceed the expected standards in terms of value, quality, and functionality.

Teamwork:
Collaborating with each other is a strength that leads us to be better and that is reflected in our services.

Creativity and innovation:
Open to new ideas and willing to face the best challenges.

Sustainability:
Changing the world without affecting others.

Commitment:
Responsibility for every task to achieve our goals.
Our strategy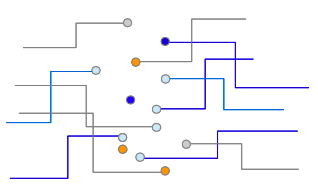 We are working with the latest technology on the market

We are expanding all around the world.