Smart metering - Solutions
Smart metering may be used in almost all kinds of buildings and constructions. Some professionals even believe that the future is in smart metering and that one day the whole world will be interconneted through smart metering (or, more particularly, through the smart grids).
Enerfis presents three types of smart metering realization according to 3 types of buildings:
Solutions for Residential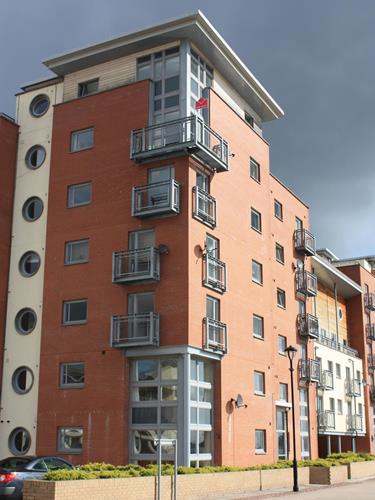 Imagine a typical apartment building. Several hundred or thousand square meters of area, dozens of tenants (families), each of them with different habits and behavior in terms of energy consumption.
Are you tired of the chaos in finances you encounter at the end of every month? Are you dissatisfied with the possibility of human failure in manual readings of meters, which take place once in a long period of time? Are you unhappy with the fact that you have to pay your supplier a deposit in advance that is clearly inaccurate to begin with? Are you arguing with your tenants about how much energy each of them consumed and who should therefore pay for it? Are your tenants wasting energy? Or are they, on the contrary, trying to conserve energy, but they do not know how?
Installation of the smart metering system in your apartment building should solve these problems. Trouble-free, automatic readings connected directly to your supplier and automatic division of expenses among tenants. Have everything under your control in real time and keep track of what is happening in your building. Provide your tenants with access to the analysis of their consumption, so that they may see what they are paying for, what day, what hour, and by doing so give them the opportunity to save energy. Take over the control over your house – have the smart metering system installed.
 BACK to the building type selection
Do you have a problem that may be solved by smart metering?Contact us