Energy Audit
If you are an operator of public facilities or if you want to obtain financial support for your project from the EU funds or different grant structures, you are obliged to have an authorized auditor make an energy audit.
Main Benefits
Suggestion for energy saving measures
Subsidy application material
Technology review
What you get: Energy retrofit survey + suggestions for cost-saving measures
Suitable for:
Building owner
Property management
Facility management
Investors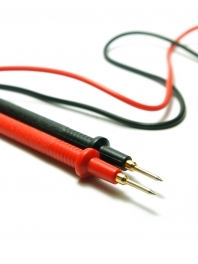 The scope of an energy audit is stipulated by a legal regulation. An energy audit is a set of activities performed under supervision of a certified auditor. The survey results will provide an overview of the ways in which energy is used in the building and of the quality of energy management. It will provide a list of suggested measures in which the objective is to reduce the energy demands.
The client receives clear information about the various options of measures designed to reduce the energy costs of the building. From these suggestions, the energy auditor can recommend the most convenient one. This service makes decisions about the future investments a lot easier. You will also learn about the current energy management of your building.
An energy audit includes the following information:
Identification data
Assessment of the current situation
Suggestions for reduction of energy costs
Economic assessment
Assessment regarding environmental protection
Suggestions for the most convenient option for investment
Are you interested in an energy audit?Contact us