Partnership with Enerfis
Our affiliate program allows trained partners to generate revenue from the sale of licenses of application Enectiva or selling server solutions for on-line energy management. These solutions can be tailored directly to individual customers.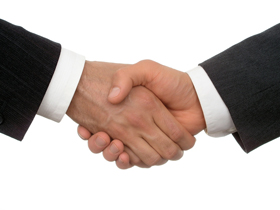 Another option is to commission system Enerfis. It works on the principle of interdependence site vendor partner with pages that product or service recommended by the banner located on the website. He serves as a link to the web application Enectiva. If the customer then order some of the services, partner receives a financial reward.
Becoming our partner is very simple. Just fill out the contact form here, get in touch with e-mail info@enerfis.cz or call +420 222 766 950
Benefits of partnership:
Higher revenues for you
Expansion of services and products
Materials to support sales and marketing
Provision of text on web
Access to all tranings
What you get: Higher revenues come with strong partners
The company Enerfis is focused on the effective use of energy. This corresponds portfolio of services that includes energy optimization of buildings , energy audits, installation of smart metering systems or building certification.
Energy optimization of buildings - the service is mainly aimed at finding low-cost and no-cost solution with a payback period of three years.
Energy Audits - Energy audit is a set of activities whose output is a list of proposed actions that lead to reduced energy consumption building.
Implementation of energy management - Many sub-activities , which together lead to more efficient use of energy and reduce emissions .
Energy modeling and simulation - Dynamic energy models provide a detailed view of the behavior of structures at the design stage , prior to it being built .
Smart metering - allows much more precise measurement , analysis, and this leads to energy savings.
Certification of buildings BREEAM , LEED, SBToolCZ - It is a comprehensive assessment of the sustainability of buildings.