References - Building certification
The following are samples of references in the Building Certification category: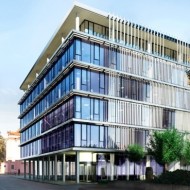 CB Parkhaus
For Parkhaus in the center of České Budějovice, we have completely arranged BREEAM certification. The building, which consists of parking spaces and an administrative part, was completed in 2015 and is currently waiting for aproval of VERY GOOD level. We are looking forward to placing the certification plaque on the building.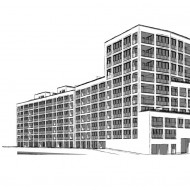 River Gardens – apartment building D
River Gardens is an extensive development project on the Rohan Island in Karlin, Prague. As part of this project, we have prepared 3 studies for BREEAM New Construction International 2016 certification for apartment building D, whose investor is Skanska Reality a.s. We have solved HEA 04 - Thermal comfort, ENE 01 - Reduction of energy use and carbon emissions and POL 05 - Reduction of noise pollution.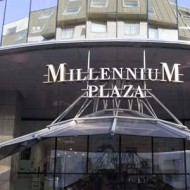 Millennium Plaza
The Millennium Plaza building has a unique set of services. Under one roof you will find Millennium Casino, Marriot Hotel, World Class Health Academy, office space, bank, shops and direct connection to the Prague underground. The owner of the building is B.H. Center company for which we have ensured complete BREEAM In-Use certification.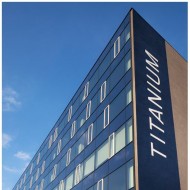 Titanium Bussiness Complex
Titanium is a modern complex of two administrative buildings in the center of Brno, which provides 43,000 m2 of office space, 5,000 m2 of retail space and more than 400 parking spaces. Thanks to our work, this complex can also boast BREEAM In-Use certification at VERY GOOD level.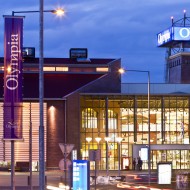 Olympia Plzeň
Olympia Shopping Center Pzeň is the largest shopping and entertainment center in Plzeň and west Bohemia. The property is under the management of a real estate investor CPI Property Group. We have also developed several BREEAM In-Use Certification studies for this object.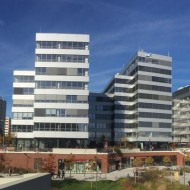 Metronom business center
Metronom business center is an administrative building in Nové Butovice in Prague with a modern architecture consisting of three interconnected parts. Enerfis has created for BREEAM certification the concept of measuring energy consumption and water in the building.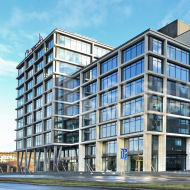 Aspira business centre
In this project for Aspira business centre in Nové Butovice, covering an area of 15303 m2, we measured the quality of the indoor environment and we have prepared the study HEA 02 Indoor air quality - VOC emission levels for BREEAM certification. We have found formaldehyde and organic volatile substances levels have met all the requirements.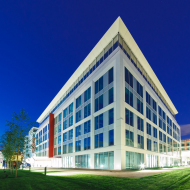 Corso Court
For that office building in Karlín, we have completed the studies for BREEAM, such as a study of natural hazards, a crisis management plan,an ecology report and a biodiversity action plan. In that building is the headquarters of three divisions of Skanska group and headquarters of Czech branch office of Expedia .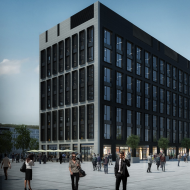 Rustonka
That complex in Karlín, on the bank of Vltava river is certified as LEED Gold for Rustonka A + D, B, C. We have been involved in the certification of the energy model, which helped the investor to obtain the required level and to optimize the future costs. Rustonka II is waiting for the certification.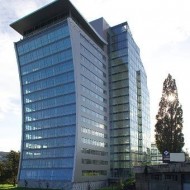 The Lighthouse Vltava Waterfront Towers
The well-known compound Lighthouse Vltava Waterfront Towers located in Prague by the Vltava river bank is yet another part of the Breeam certification project in which Enerfis assisted.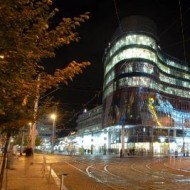 Golden Angel
We assisted in Breeam in use certification of the Zlaty Andel building. Enerfis was responsible for making the biodiversity plan.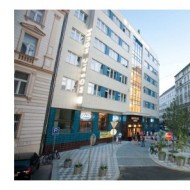 Mosaic House Hotel
In this project, we have worked with the property management of the Mosaic House hotel, which takes pride in being called "the greenest hotel in Prague". Our task was to assist in the biodiversity certification process in the Breeam standard, to prepare a biodiversity plan, and to suggest concrete, specific measures concerning fauna, flora, and environmental management. More Information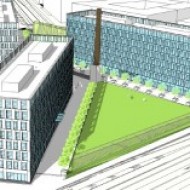 Complex of Office building Prague 3
Prague investor has decided to certificate its new project in Prague in LEED Core & Shell standard. Enerfis created whole energy concept, associated energy model in the Equest software tool and evidence related to energy metering (Meetering & Verification EAC EAC 5.1 and 5.2). All in English, and according to American standards and Ashrae/ANSI.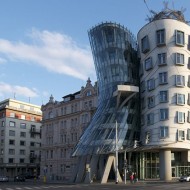 Nationale-Nederlanden building
We have cooperated with CBRE Global Investors on BREEAM certification of famous "Dancing House".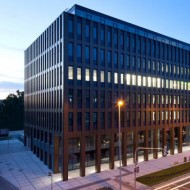 River Garden 2,3
Enerfis together with HB Reavis were a part of certification team for new 30 000 m2 construction in old Karlin.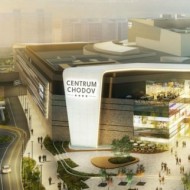 Completion of OC Chodov
For the management project of the Chodov shopping center, several professional studies were carried out within the BREEAM certification: Energy efficiency, LZC study (Low carbon zero technologies), Surface water report, energy generation model and model thermal comfort and an interior quality plan.
LEED Enhanced Commisioning
For a new administrative project at J & T in Karlín, we have completed the Enhanced LEED Commissioning in the design phase (preparation of tender documentation). It included the creation of OPR and BOD documents and a complete revision of documentation related to energy-intensive technologies. This was all HVAV, lighting and building envelope.