References - Smart metering
The following are references in the Smart Metering category:
We have been monitoring energy, as well as other physical quantities since 2011, when we launched the commercial operation of our Enectiva application. The beginnings were very slow, but we are proud to see that our own project, with its own development, has survived the start of times when monitoring was not very interested in the Czech Republic and became a firm part of the energy management market. Enectiva has long crossed the border and you can meet our solutions for example in Spain, Croatia, and Kuwait.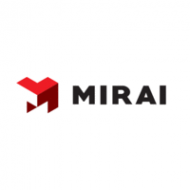 Mirai Intex
Mirai Intex is an engineering company that develops and manufactures environmentally friendly cooling systems and air conditioning. The project with this company is very specific because we were able to measure the main electricity meter in a record time of 5 days from the first contact. Site survey, solution design, delivery of material and the realization have been accomplished in a very short time to the satisfaction of our new customer.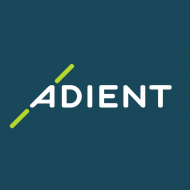 Adient
Adient is an American company with official headquarters in Dublin, Ireland. It is the world's largest supplier of car seats. They have decided to deploy our energy monitoring system for their offices in Czech Republic.Data from electricity meters (both active and reactive), gas meters and water meters is automatically collected to Enectiva application. Additionally, we are working on integrating with Adient's information system to calculate energy consumption per unit of manufactured product.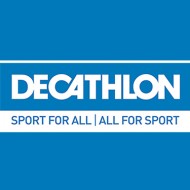 Decathlon
Decathlon is a chain of sport equipment, clothing and footwear. For their branches in sixteen locations across the Czech Republic and four locations in Slovakia, they have decided to use Enectiva online energy management to have a comprehensive overview of their energy consumption. Part of the collaboration between Enerfis and Decathlon was also the development of reporting system for the headquarters in France.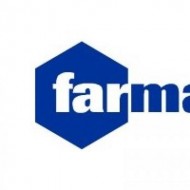 Farmak - traditional drug manufacturer
For the traditional Czech drug manufacturer Farmak a.s. in Olomouc we have implemented the smart meter project in a record-breaking period. Everything had to happen at the time of shutdown, only two weekend days at the end of July. It meant replacing 49 original electricity meters in two transformer stations for a new meters with M-bus interface. All measurements are of an indirect nature with currents exceeding 100 A.

A novelty in our smart metering projects is the gaseous nitrogen, which is used both in the production and the packaging of pharmaceuticals products. Since Farmak is a large area and nitrogen gas meters are located far apart, we have used the WM-Bus technology at 169 MHz.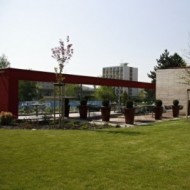 Sport center in Beroun
In a sports and leisure center in Beroun, we have implemented a system of collection of data from electricity, water, and heat meters. The Eden Sports Centee is very progressive in terms of use of energies - heating is provided exclusively by heat pumps and there are solar panels installed on the roof of the sports hall. Owing to our system, and mainly to the use of the Enectiva application, the time needed for assembling and reporting the energy data has been significantly shortened. The system of automatic notification was used very soon as there occurred a water leak in the area. The administrator was notified about this fact immediately by Enectiva.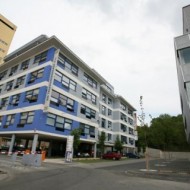 The DVAN compound of 3 administration buildings
In this project, our customer was the DVAN compound owned by the 2N s.r.o. company. In terms of facility management, the employees of 2N are highly motivated to search for possible savings. However, what the buildings were missing was a system of collection of data from meters and automation of such process, which would enable the management to find additional savings of energy. We have interconnected the overall number of 106 meters of various types of energy used in the building (heat, gas, electricity, and water) into one unified system.More Information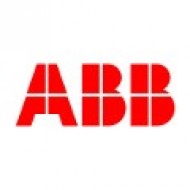 ABB Trutnov
ABB is a global company with headquarters in Zurich, Switzerland and employs worldwide more than 150,000 employees. ABB operates in the areas of energy, automation and robotics but also for its production unit in Trutnov decided to use the on-line energy management Enectiva by Enerfis. At this moment we are reading a total of 14 meters, all traffic is carried over mobile networks T-Mobile and we also use the original database with readings Firebird. More information.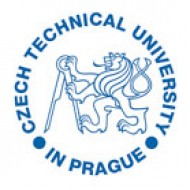 Czech Technical University
Administration of Czech Technical University picked us to implement a system for energy monitoring. 
We have used our solution Enectiva to gather and analyze data from more than  30 buildings. Dormitories in Strahov and Dejvice, hotel in the city center  and additional dormitories in Dejvice and Podoli.  
We proceeded the project with complex energy audit and then integrated all electricity, gas, water and heat meters into a single smart system.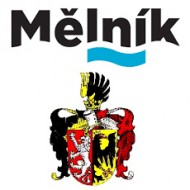 Smart City Mělník
With Mělník we have been cooperating on smart-metering for a long time. It all began in 2014 by installing public lighting controllers and monitoring the savings achieved on individual switchboards. In the first wave we began to monitor a total of 18 public lighting racks. After a successful pilot, the city decided to extend the monitoring of individual water meters within the city's managed buildings. It was a town hall, a former district office, a city police building, a service house, but also a primary school and a shelter. There was a total of 15 water meters. The technology used uses 169MHz and all measuring locations collect two base stations for smart metering. At the beginning of the year, additional public lighting was added. During the holidays it is planned to install the individual meters by remote reading.
Statement by a representative of Mělník
"Thanks to the cooperation with Enerfis and the use of their Enectiva solution, we have achieved a significantly higher efficiency in the energy management of the town of Melnik, we have started monitoring the economical projects in public lighting and we are gradually expanding the system with other measured places (water, electricity, gas). and during that time we managed to detect a few energy spills that would have been impossible to detect without continuous readings and which in fact paid us the system in a year. Likewise, for me personally, as the city's main energy regulator, there is a significant reduction in financial resources for physical checkpoints, if you have them all over the city, and the administration that was needed to process energy data from all measurement sites. "

 

Juraj Rapant, Chief Energy Officer Mělník