BCB Pilsen
Our Client
In this project, the client of the Enerfis team was the property management of the Business Centre Bohemia (BCB), a well-known administration building which serves as a dominant feature of the city of Plzen. BCB is a modern building in terms of technological equipment, the primary focus of this project therefore was on the efficiency of operation of the technology and its regulation.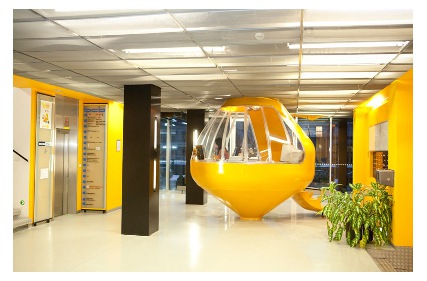 Assignments and objectives
Assignments and objectives
Assessment of the efficiency of installed technologies
Assessment of energy management and suggestions for measures that would improve it
To make out a regulation tools manual for the tenants of BCB
To suggest measures for reduction of operating costs of the building 
Results
Through analysis of the program used for measurement and regulation, we discovered incorrect setting of the time schedule of the air-conditioning units, which we have corrected within the implementation of zero-cost measures.
Also, we have introduced reduction in the work of pumps circulating heated water during night-time in the MaR program, by which we have achieved not only savings in electricity powering the pumps, but also savings in heat energy though elimination of its escaping in piping.

We have also adjusted the temperature of heating water depending on the outside temperature, by which we have achieved 6% savings in the yearly consumption of heat energy. This measure has manifested itself in 80.000 CZK worth of savings in operating costs a year.

The cost-saving measures we have suggested also included a suggestion of rooms suitable for measurement of the temperature in the interior. If the detectors in these rooms are connected to the system as referential, they provide the feedback necessary to make the regulation even more effective than if it was based on the internal-external temperature ratio only. 
Summary of suggested measures and savings
| | | |
| --- | --- | --- |
| Category | Number of solutions | Total savings per year |
| Low Cost (0 - 100 000 Kč) | 2 | 92 000 Kč |
| Middle Cost (100 000 - 1 000 000 Kč) | 1 | 25 000 Kč  |
|  VHigh Cost (1 000 000 - 10 000 000 Kč) | 1 | 500 000 Kč |